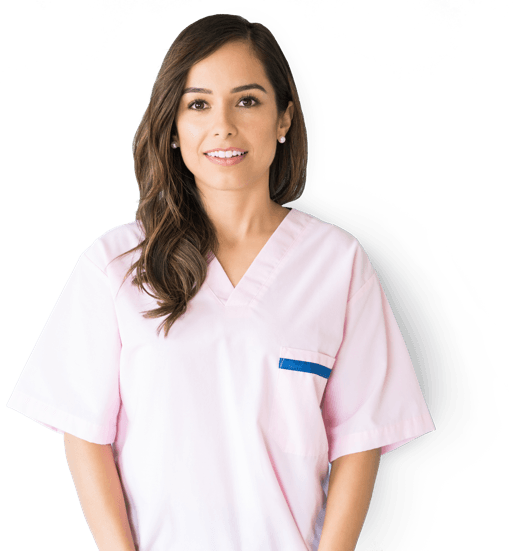 A Thank-You Offer to Healthcare Workers
To those facing this virus head on, thank you. We'd love to help you relax after a long shift or an even longer week with a special offer just for you.* The best part? It never expires. This special is available as long as you need it, whether you're new to DISH or have been with us for years:
FREE upgrade to Hopper DVR with Sling
Heartland channel pack at no extra cost ($144 value over 2 years)—includes Hallmark Channel, OWN, and UPtv
One FREE On Demand movie from our library of over 80K titles
*Healthcare Worker's offer requires verification within 30 days of account activation to continue receiving monthly movie rental and Heartland Pack at no additional cost.
We've Made Installation Safer
Through quick yet careful installations, we can help you get essential services while protecting the health of DISH customers and employees.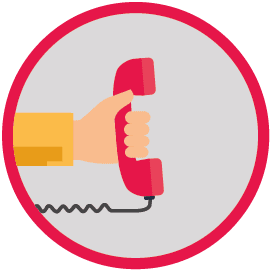 Requests for DISH Customers
If anyone in your home has a fever, a known illness, or flu-like symptoms, please reschedule your installation as soon as possible. To do so, click "Reschedule" under My Appointments or call 1-800-333-3474.
If someone in your home becomes ill the day of the visit, and you don't have time to notify us by phone, please notify the technician as soon as they arrive.
Please leave a safe social distance of 6 feet between you and your installer at all times.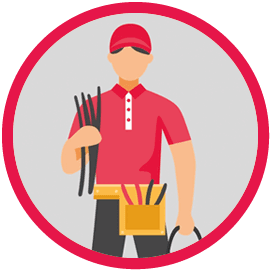 Commitments from DISH
Your technician will call one or two days before your appointment to confirm their health and yours.
If your installer develops a fever, a known illness, or flu-like symptoms, we will reschedule your installation with another technician as soon as possible.
Technicians will reduce the time they spend in your home by working quickly yet carefully.
Installers will avoid shaking hands with customers and maintain 6 feet of social distance from others.
Installers will wear gloves throughout the visit and shoe covers inside the home. They'll also sanitize any surfaces they touch.
Customers will have the option to verbally agree to their contract instead of signing it on the installer's tablet.
Technicians have permission to end appointments early if anyone shows contagious symptoms during their visit.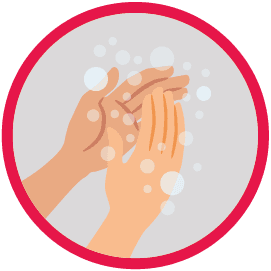 Ongoing CDC Recommendations for DISH Customers and Installers
Wash hands frequently with soap and water for at least 20 seconds, or use a hand sanitizer with at least 60% alcohol.
Cover your face to sneeze or cough.
Clean frequently touched surfaces.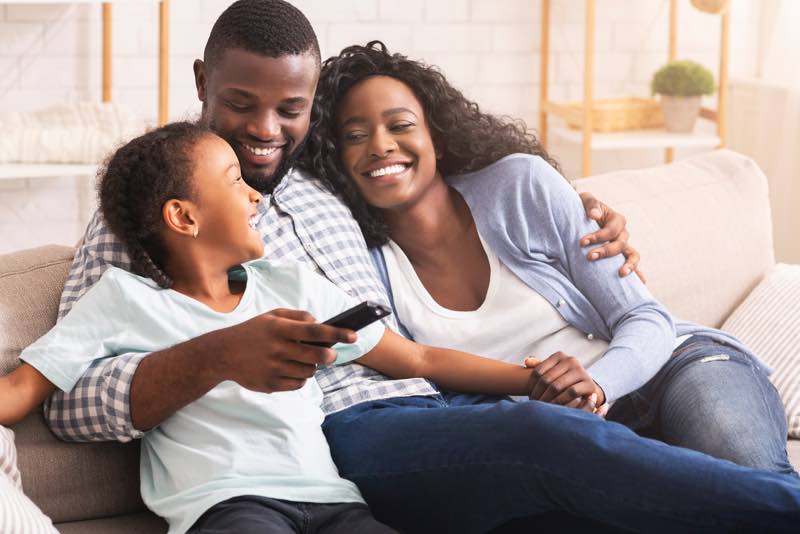 More Changes to Support the DISH Community
To inform and entertain DISH customers, help employees stay financially stable, and support the entire nation through this emergency, DISH has
continued offering packages and installations to new DISH customers;
checked in with local news stations to make sure they stay available; and
donated a portion of our network to T-Mobile to support customers without home internet.
And to make sure that the rest of the DISH community stays safe, DISH has also
transitioned many employees to work from home, protecting location-dependent employees;
cut employee travel to essential trips only;
used more videoconferencing to communicate with business partners and fulfill orders;
instituted a thorough illness-reporting plan;
adjusted attendance policies to protect employees who become ill; and
increased cleaning frequency to keep our workplaces sanitized and safe.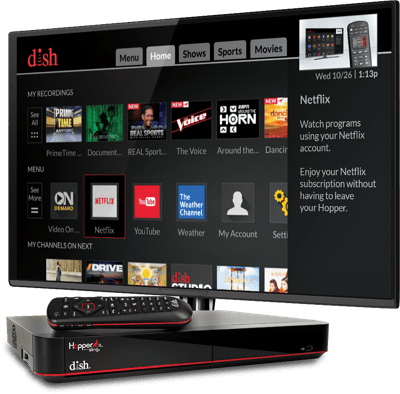 FREE Preview Channels during the Coronavirus Emergency
For a limited time, new and existing customers can preview 20 channels for FREE to get more news, movies, and entertainment at home. The preview dates vary for each channel, with some periods running through the end of May. Below are a few of the channels included. Call for the complete list!
CNN, Fox News, and MSNBC
Starz, Hallmark Channel, and FXM
Disney Junior and Discovery Family
OWN and BBC America
And don't forget—DISH America's Top packages always come with free premium channels for 3 months,* plus 80,000 titles On Demand year round.
*After 3 mos. you will be billed $30/mo unless you call to cancel.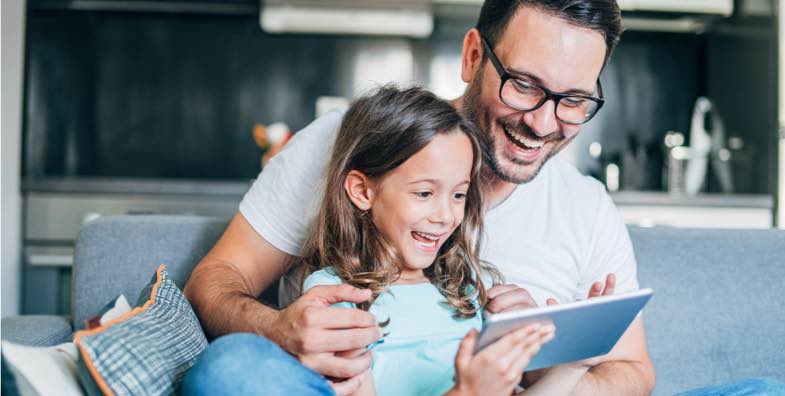 Ways to Watch DISH
Cut the clutter in your home and let the whole family watch TV where they want. With DISH, you can sign in to our app on game consoles, smart TVs, and practically any kind of media device to access all your channels and recordings from any room.

The Hopper 3 Solves Recording Conflicts
While everyone's home together, DISH makes it super convenient to record everything you want to watch. The Smart HD DVR included with every plan records 2 shows at a time—but the Hopper 3 records up to 16 at once for just $5/mo. more. That means after the world returns to normal, you'll have even more space for sports and fall TV.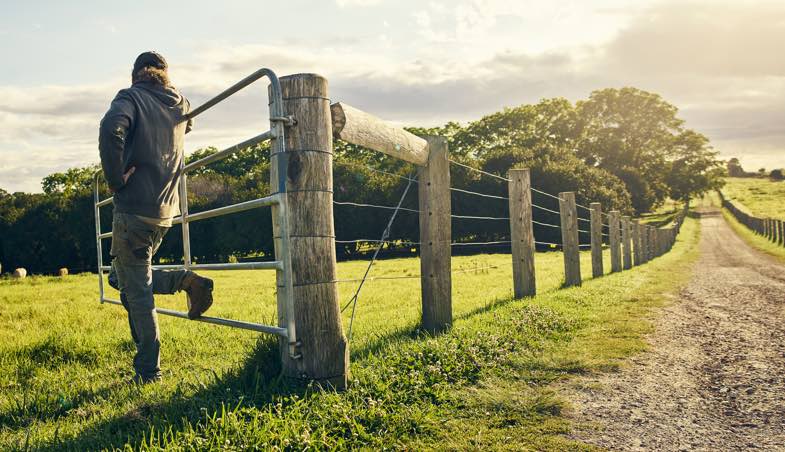 Internet and TV for Rural Customers
Rural communities had a hard time getting essential services even before the global pandemic. But DISH cares about rural customers, and so do its internet partners offering satellite internet in the continental US. Service is still available to you.
Frequently Asked Questions
Is DISH offering deals during the coronavirus crisis?
DISH runs ongoing deals, and these are still available during the coronavirus emergency:
Included Smart HD DVR and FREE Voice Remote with the Google Assistant‡
3-year TV price guarantee
FREE premium channels for 3 months*
FREE standard professional installation in up to 6 rooms
HD FREE for Life®
Local channels included
Plenty more savings opportunities—call 1-888-910-6267 for more
Finally, DISH also offers special benefits for first responders, as our way of thanking police officers, emergency medical technicians, and firefighters during this time:
Stars and Stripes channel pack included
Hopper DVR upgrade included
FREE On Demand movie rental every month
‡Requires internet-connected Hopper, Joey, or Wally device. Customer must press Voice Remote button to activate feature. The Google Assistant Smart Home features require Google account and compatible devices. Google is a trademark of Google LLC.
*After 3 mos. you will be billed $30/mo unless you call to cancel.
How do I watch DISH on my phone or tablet?
To watch DISH on mobile devices, go to your phone's app store and search for DISH mobile apps. Download the mobile viewing app, sign in using your DISH login, and then watch live or recorded TV as long as you want.
Up to 5 users in your household can watch DISH on mobile at the same time.
How can I find out about more DISH changes during the COVID-19 emergency?
There are a few ways to stay up to date on DISH during the coronavirus emergency.
Check your email. Make sure your email address is on file in your DISH online account so we can reach you.
Call customer service at 1-888-GET-DISH (1-800-333-3474) for more information.
Bookmark this page to check for updates.