DISH Satellite
TV Packages in
Colorado
Watch all your favorite cable shows
starting at $64.99/mo*, plus you get
SHOWTIME® & DISH Movie
Pack™ for 3 months at no extra cost**
*All offers require credit qualification, 2-Year commitment with early termination fee and eAutoPay. Prices include Hopper Duo for qualifying customers.
Hopper, Hopper w/Sling or Hopper 3 $5/mo. more. Upfront fees may apply based on credit qualification. Fees apply for additional TVs: Hopper $15/mo., Joey $5/mo., Super Joey $10/mo.
**After 3 mos., you will be billed $30/mo. for Showtime, Starz and DISH Movie Pack unless you call to cancel.
DISH in Colorado Gives You Local Channels
When it comes to programming options, cable TV can't keep up with all that DISH has to offer. On top of access to popular shows like Agent Carter and NCIS, Colorado customers can also enjoy their favorite local shows on popular Colorado channels like FOX and NBC. You can even watch premium programming on channels like Showtime® FREE for 3 months with select DISH packages. And if that's not enough, some DISH packages also come with HD FREE for Life®, so your Colorado household can enjoy the highest-quality picture available without having to pay extra. So call today to start enjoying a whole new level of home entertainment with DISH!
HD FREE for Life®
3 Months of FREE premium channels*
*After 3 mos., you will be billed $30/mo. for Showtime, Starz and DISH Movie Pack unless you call to cancel.
Get Colorado's Local Channels at No Extra Charge with AT 120 packages and above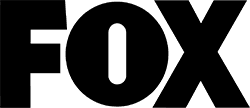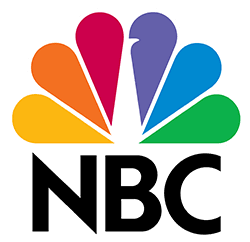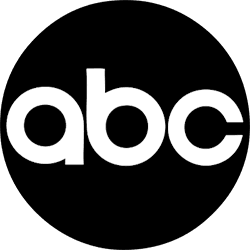 Get Premium Satellite TV in Colorado with DISH
DISH customers in Colorado can get quick, dependable satellite Internet service and high-quality satellite TV, no matter where they live. When you sign up for DISH Satellite Television, you can enjoy a wide selection of content. You also get extremely dependable service, since it bypasses the common problems of cable service and instead provides a direct connection. Plus, you can easily find something that works with your budget, as DISH's packages offer HD-quality satellite TV service at great prices.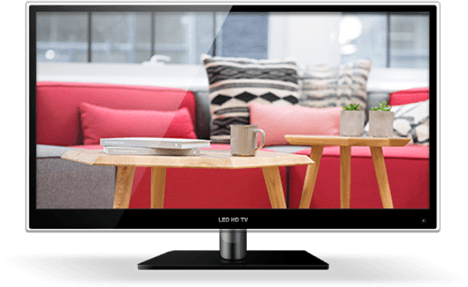 All offers require credit qualification and 24-month commitment and early termination fee with eAutopay. Offer ends 11/15/21. Call for details. Prices include Hopper Duo for qualifying customers. Hopper, Hopper w/Sling or Hopper 3 $5/mo. more. Upfront fees may apply based on credit qualification. RSN Surcharge up to $3/mo. applies to AT120+ and higher packages and varies based on location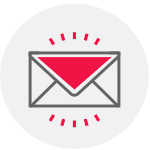 Stay in the loop, find deals, and get
special offers from DISH.
Looks like there's an issue submitting your form.
Ensure your ad-blocker is disabled and submit again, or call us to complete your order!
By providing your email address, you hereby consent to receiving emails from dish.com/availability
Discover DISH Special Offers in Your Area
With DISH, it's okay to expect more. Few other TV providers can offer the perks and features that DISH Network delivers. You get more control over your options with the Hopper® 3 Smart DVR and the DISH Anywhere™ app. That means that you can watch and record programs like Undercover Boss from either the comfort of your living room or on your mobile devices while you're out and about. Colorado residents can also get FREE installation of their DISH services in up to 6 rooms, and in certain areas of Colorado, you can even enjoy next day installation! To find out more, give us a call today.
Watching live and recorded TV anywhere requires an Internet-connected, Sling enabled DVR and compatible mobile device.
Your Favorite Teams in Colorado are on DISH
When it comes to supporting their sports teams, Centennial State residents are loud and proud. Of course, the biggest fans in Colorado know that DISH is their ticket to all the sports action they crave.
With DISH in Colorado, you get such comprehensive football coverage that it's almost better than watching Von Miller and the Denver Broncos play live at Sports Authority Field. You can join the huddle on every big game with NFL RedZone, a channel devoted exclusively to pro football coverage and available as part of the DISH Multi-Sport Pack. With this package, you can catch every Colorado Rockies game and Denver Nuggets highlight. Win or lose, home or away, it's easy to watch the teams you love–whether they're being covered on a national network or a local station. So don't wait to satisfy all the sports lovers in your family! Contact us today to get DISH Network for your home.
DISH Packages vs. the Competition
BEST CHOICE
VS.

DISH vs. DIRECTV in Colorado
When choosing a TV provider, you want a company that not only gives you the programming you want, but also gives you different viewing options as well. With DISH's innovative Hopper® 3 Smart DVR, the control is in your hands. In fact, this industry-leading DVR allows you to record up to 16 shows simultaneously, watch 4 channels on one screen using "Sports Bar Mode," and store up to 500 hours of HD content. The Genie® DVR from DIRECTV® doesn't offer nearly as many convenient features, can only record 5 shows at a time, and can only store 200 hours of HD content. And while DIRECTV's streaming service will only let you watch recorded programming on-the-go, the DISH Anywhere™ app delivers 100% of both your live and recorded content. So if you want to get more from your TV service, choose DISH satellite TV for your Colorado home.
Looking for DISH TV Near Colorado?