DISH Satellite
TV Packages in
Washington
Watch all your favorite cable shows
starting at $64.99/mo*, plus you get
SHOWTIME® & DISH Movie
Pack™ for 3 months at no extra cost**
*All offers require credit qualification, 2-Year commitment with early termination fee and eAutoPay. Prices include Hopper Duo for qualifying customers.
Hopper, Hopper w/Sling or Hopper 3 $5/mo. more. Upfront fees may apply based on credit qualification. Fees apply for additional TVs: Hopper $15/mo., Joey $5/mo., Super Joey $10/mo.
**After 3 mos., you will be billed $30/mo. for Showtime, Starz and DISH Movie Pack unless you call to cancel.
Local Washington Channels
Watch Local Channels on DISH in Washington
If you're looking for more than your current cable TV provider in Washington can offer, you've got to check out DISH. DISH gives you plenty of programming options, including local channels like FOX and NBC, plus popular network shows like Shark Tank and 2 Broke Girls. With select DISH packages, Washington residents can also enjoy 3 FREE months of premium channel programming on networks like Showtime®. What's more, qualifying packages come with HD FREE for Life®, allowing you to enjoy the highest possible picture quality. With such an impressive channel selection, free premium programming, and HD FREE for Life®–this is an opportunity difficult to pass up! Call today to get superior home entertainment with DISH Network in Washington.
HD FREE for Life®
3 Months of FREE premium channels*
*After 3 mos., you will be billed $30/mo. for Showtime, Starz and DISH Movie Pack unless you call to cancel.
Get Washington's Local Channels at No Extra Charge with AT 120 packages and above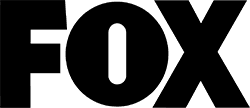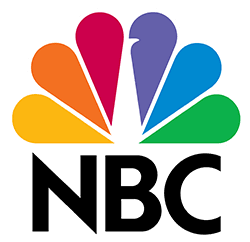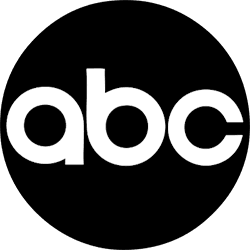 DISH Delivers Premiere Satellite TV in Washington
DISH can bring you both quick satellite Internet and HD-quality satellite TV service. Washington customers can enjoy great prices on satellite TV packages from DISH Satellite Television, which is available pretty much everywhere. And as an added bonus, you won't have to worry about losing service if there's a cable outage in your neighborhood, because with satellite TV, you'll have a direct connection.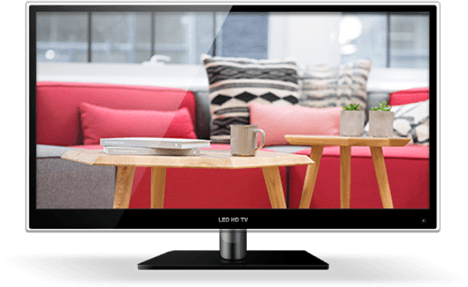 All offers require credit qualification and 24-month commitment and early termination fee with eAutopay. Offer ends 11/15/21. Call for details. Prices include Hopper Duo for qualifying customers. Hopper, Hopper w/Sling or Hopper 3 $5/mo. more. Upfront fees may apply based on credit qualification. RSN Surcharge up to $3/mo. applies to AT120+ and higher packages and varies based on location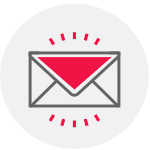 Stay in the loop, find deals, and get
special offers from DISH.
Looks like there's an issue submitting your form.
Ensure your ad-blocker is disabled and submit again, or call us to complete your order!
By providing your email address, you hereby consent to receiving emails from dish.com/availability
Get Special Offers from DISH in Your Area
Expect more from your TV service with DISH! Few competing TV providers can come close to providing what DISH has to offer. You can benefit from advanced technology like the Hopper® 3 Smart DVR and the DISH Anywhere™ app. That means that you can watch and record programs like Law & Order: SVU on your home TV or even from your mobile device while you're on-the-go. Best of all, DISH offers FREE installation in up to 6 rooms of your Washington home, and customers in certain areas of Washington can even enjoy next day installation. To find out more, give us a call today.
Watching live and recorded TV anywhere requires an Internet-connected, Sling enabled DVR and compatible mobile device.
Don't Miss Out on Your Favorite Sports in Washington
Looking for better coverage of your favorite Evergreen State teams? With DISH, Washington residents don't have to miss a single highlight! The Multi-Sport Pack from DISH Network delivers the latest coverage from pro teams like the Portland Trail Blazers, the Seattle Mariners, and the Seattle Seahawks. And with NFL RedZone®, you'll feel like you're watching Russel Wilson from the 50-yard line at CenturyLink Field! Plus, with DISH in Washington, you don't have to miss a second of the action, as you get both national network coverage of your favorite teams and local Washington station coverage. Call today to get the latest sports action!
DISH Packages vs. the Competition
BEST CHOICE
VS.

DISH vs. DIRECTV in Washington
DISH in Washington is your source for the best in home entertainment. DISH satellite TV service offers more channels than you'd get with DIRECTV®, as well as more advanced technology, which gives you the freedom to record, store, and watch your favorite shows on your own schedule. Take the Hopper® 3 Smart DVR, for example. Widely considered the most high-tech DVR system currently available, this device can record up to 16 shows at once and has the capacity to store up to 500 hours' worth of HD content. The Hopper 3 also comes with an advanced remote that features voice recognition and an illuminated touchpad for easy searching. DIRECTV's Genie® DVR, by comparison, falls short with no advanced remote options, just 200 hours' worth of HD storage capacity, and a lower recording capacity of just 5 shows at a time. DISH even offers HD FREE for Life® to help you make the most out of your home entertainment. When you take everything into account, it's clear that the competition doesn't come close to matching all that DISH in Washington can provide.
Looking for DISH TV Near Washington?
Reviews
5

stars | Based on

1

Reviews

out of
James P.
Reviewed Product
Service is ok. Netflix does not work much of the time- audio but no visual. Deleting recordings seems very cumbersome. Can't get fox sports network - thought it was part of the pkg we subscribe to.
All Reviews on Display.