DISH Satellite
TV Packages in
Oklahoma
Watch all your favorite cable shows
starting at $64.99/mo*, plus you get
SHOWTIME® & DISH Movie
Pack™ for 3 months at no extra cost**
*All offers require credit qualification, 2-Year commitment with early termination fee and eAutoPay. Prices include Hopper Duo for qualifying customers.
Hopper, Hopper w/Sling or Hopper 3 $5/mo. more. Upfront fees may apply based on credit qualification. Fees apply for additional TVs: Hopper $15/mo., Joey $5/mo., Super Joey $10/mo.
**After 3 mos., you will be billed $30/mo. for Showtime, Starz and DISH Movie Pack unless you call to cancel.
Watch Local Channels on DISH in Oklahoma
When it comes to programming options, cable TV can't keep up with all that DISH has to offer. Not only can Oklahoma customers watch the hottest shows of the season–like Empire and 20/20–you can also keep up with your favorite local programming on popular Oklahoma channels like FOX and NBC. With select DISH packages, you can also get 3 months of FREE premium programming on networks like Showtime®. And to top it all off, DISH also offers HD FREE for Life® with qualifying Oklahoma packages, making it easy for your family to enjoy stunning high definition for the best possible price. So call today to sign up for DISH and start enjoying home entertainment like never before!
HD FREE for Life®
3 Months of FREE premium channels*
*After 3 mos., you will be billed $30/mo. for Showtime, Starz and DISH Movie Pack unless you call to cancel.
Get Oklahoma's Local Channels at No Extra Charge with AT 120 packages and above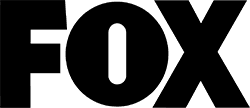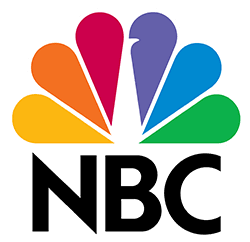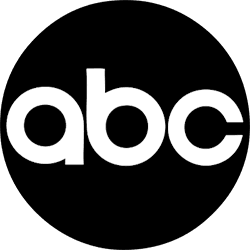 DISH Delivers Premiere Satellite TV in Oklahoma
DISH can bring you both quick Internet and a wide selection of entertainment in Oklahoma. In addition to offering quick, dependable satellite Internet service, DISH also offers satellite TV service with HD-quality visuals and a connection that won't fail when the cable in your neighborhood goes down. And because DISH services operate exclusively via satellite, you can get the fast, high-quality connection you need, even if there's no cable in your area. Sign up for a satellite TV package from DISH Satellite Television for great content at an affordable price.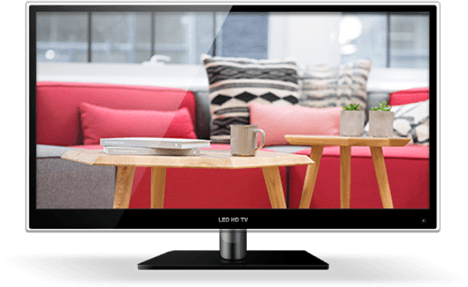 All offers require credit qualification and 24-month commitment and early termination fee with eAutopay. Offer ends 11/15/21. Call for details. Prices include Hopper Duo for qualifying customers. Hopper, Hopper w/Sling or Hopper 3 $5/mo. more. Upfront fees may apply based on credit qualification. RSN Surcharge up to $3/mo. applies to AT120+ and higher packages and varies based on location
WATCH OKLAHOMA COLLEGE SPORTS ON TV
Would you miss the Red River Showdown for anything? What about the Bedlam Series? With DISH, you can catch the biggest NCAA college football rivalry games every fall and college basketball games every winter, and you have more ways to watch them too.
First, there's the traditional way: live at gametime, on a screen as big as you can afford, with friends and family showing up in crimson and cream—or orange and black, depending where your loyalties lie. But if you have some life-stopping obligation come up on the very day the OU Sooners play the Longhorns, or if you just want flexibility in your TV sports package year-round, DISH has solutions.
For starters, every package includes a Smart HD DVR, so you can always save the game for later. Plus, you can upgrade to the Hopper 3 Whole-Home DVR and get 4x the recording space.
For really, really busy NCAA sports fans, you can take the game with you, live, wherever you go. The DISH Anywhere mobile app, included free with DISH packages, lets you carry 100% of your live and recorded college sports on TV with you—so you don't have to dodge spoilers until you finally finish the game.•
•Watching live and recorded TV anywhere requires internet-connected Hopper w/Sling or Hopper 3 and compatible mobile device.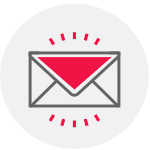 Stay in the loop, find deals, and get
special offers from DISH.
Looks like there's an issue submitting your form.
Ensure your ad-blocker is disabled and submit again, or call us to complete your order!
By providing your email address, you hereby consent to receiving emails from dish.com/availability
Get Special Offers from DISH in Your Area
Want the freedom and flexibility of being able to watch TV on-the-go? You can get just that with the innovative technology available from DISH. For example, the Hopper® 3 Smart DVR makes it easy to record your favorite shows, and the DISH Anywhere™ app lets schedule your DVR remotely and watch live and recorded shows from your wireless devices while you're on the go. That means you can watch CSI without missing a scene if you decide to move from the bedroom to the kitchen. And to top it all off, DISH will install your services in as many as 6 rooms of your Oklahoma home for FREE, often as quickly as the next day. All it takes is one phone call, so don't wait! Call now to learn more about the DISH packages and features available in your area of Oklahoma.
Watching live and recorded TV anywhere requires an Internet-connected, Sling enabled DVR and compatible mobile device.
Get All Your Favorite Sports in Oklahoma
Sports fans in the Sooner State can't get enough of their local teams, and there's no place that supports its teams like Oklahoma. Fortunately, DISH in Oklahoma offers extensive coverage of all your favorite teams and popular regional favorites, including the Oklahoma Sooners, the Oklahoma City Thunder, and the Texas Rangers. Whether your team is playing a big game on a national network or a weekday game on your local station, you won't miss a moment with DISH.
You might not be able to cheer on Tony Romo and the Dallas Cowboys at AT&T Stadium every Sunday, but with DISH Network's comprehensive football coverage, you can still enjoy all the excitement of game day. With the Multi-Sport Pack, you get access to a variety of sports programming, including NFL RedZone–perfect for any diehard football fan. So give us a call today to get DISH's comprehensive sports coverage for your home in Oklahoma!
DISH Packages vs. the Competition
BEST CHOICE
VS.

DISH vs. DIRECTV in Oklahoma
If you want endless entertainment at home or on-the-go, pick DISH over DIRECTV®. For starters, you'll get DISH's Hopper® 3 Smart DVR, an incredibly advanced system, capable of storing 500 hours of HD content and recording as many as 16 different shows simultaneously. The Genie® DVR from DIRECTV simply can't compete, as it can only hold 200 hours of HD content and record up to 5 shows at a time. What's more, the Hopper 3 has amazing features, like advanced voice recognition and a user-friendly remote control interface, so you can use the integrated search feature to find "movies with Emma Stone" or "TV shows with Donald Glover" across multiple channels and apps. Sign up for DISH satellite TV in Oklahoma today to start enjoying entertainment the way you want, both at home and on-the-go.
Looking for DISH TV Near Oklahoma?