DISH Satellite
TV Packages in
Iowa
Watch all your favorite cable shows
starting at $64.99/mo*, plus you get
SHOWTIME® & DISH Movie
Pack™ for 3 months at no extra cost**
*All offers require credit qualification, 2-Year commitment with early termination fee and eAutoPay. Prices include Hopper Duo for qualifying customers.
Hopper, Hopper w/Sling or Hopper 3 $5/mo. more. Upfront fees may apply based on credit qualification. Fees apply for additional TVs: Hopper $15/mo., Joey $5/mo., Super Joey $10/mo.
**After 3 mos., you will be billed $30/mo. for Showtime, Starz and DISH Movie Pack unless you call to cancel.
DISH in Iowa Delivers Your Local Channels
Is your cable TV service just not cutting it anymore? If so, you've got to check out the programming choices DISH offers in Iowa. With DISH, you'll be able to tune in to hit shows, like Elementary and Agent Carter, and still keep your favorite local channels, including NBC and FOX. That's right–you won't ever have to choose between your favorite network shows and your local Iowa stations! Plus, if you enjoy premium programming, select DISH packages include Showtime® FREE for 3 months. Of course, DISH Network offers more than just a great channel lineup. HD FREE for Life® is also included with qualifying DISH packages, meaning you can watch more hit shows in crystal-clear high definition–without having to pay extra.
HD FREE for Life®
3 Months of FREE premium channels*
*After 3 mos., you will be billed $30/mo. for Showtime, Starz and DISH Movie Pack unless you call to cancel.
Get Iowa's Local Channels at No Extra Charge with AT 120 packages and above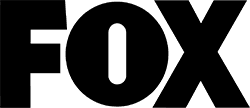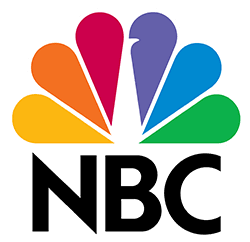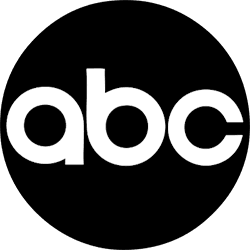 DISH brings Premium Satellite TV to Iowa
Feeling frustrated with your cable service? With DISH Satellite Television in Iowa, you won't have to deal with the problems that frequently come with cable providers. Not only does DISH feature HD-quality satellite TV, we also offer tons of package options and affordable pricing, no matter where you live. And top-notch satellite TV service is just the beginning, as DISH also offers reliable and fast satellite Internet service, which makes it easy for you to stay connected.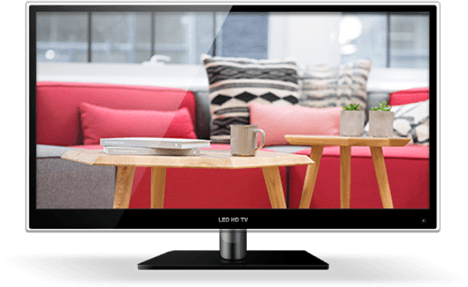 All offers require credit qualification and 24-month commitment and early termination fee with eAutopay. Offer ends 11/15/21. Call for details. Prices include Hopper Duo for qualifying customers. Hopper, Hopper w/Sling or Hopper 3 $5/mo. more. Upfront fees may apply based on credit qualification. RSN Surcharge up to $3/mo. applies to AT120+ and higher packages and varies based on location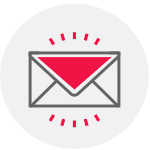 Stay in the loop, find deals, and get
special offers from DISH.
Looks like there's an issue submitting your form.
Ensure your ad-blocker is disabled and submit again, or call us to complete your order!
By providing your email address, you hereby consent to receiving emails from dish.com/availability
Discover DISH Special Offers in Your Area
Whether you're relaxing at home or you're on-the-go, DISH offers cutting-edge technology that allows you to watch and control your satellite TV service from almost any location. Take your entertainment to the next level with the Hopper® 3 Smart DVR and the DISH Anywhere™ app. With these features, you can schedule your DVR remotely, record shows, and watch live and recorded content on your mobile devices. So you can start watching Hawaii Five-0 in your living room and finish watching it in your bedroom–without missing a scene. And to top it all off, DISH will install your services in as many as 6 rooms of your Iowa home for FREE, often as quickly as the next day. So give us a call now to find out more about the DISH packages being offered in your area of Iowa!
Watching live and recorded TV anywhere requires an Internet-connected, Sling enabled DVR and compatible mobile device.
Your Favorite Teams in Iowa are on DISH
Residents of the Hawkeye State are serious about supporting their hometown teams, and Iowa is no exception. DISH in Iowa delivers the local sports action you're looking for, including games and highlights from the Chicago Cubs and the Minnesota Timberwolves. And staying current on everything going on with your favorite teams is easy with DISH, as you get game coverage from both local and national stations.
You might not be able to cheer on Teddy Bridgewater and the Minnesota Viking at the U.S. Bank Stadium every Sunday, but with DISH Network's comprehensive football coverage, you can still feel like you're part of the action all the same. NFL RedZone is a must-have for any football fanatic, and you can get it, along with coverage of all your other favorite sports, as part of DISH's Multi-Sport Pack. So don't miss out on any of your favorite teams' big moments! Call today to get DISH in Iowa.
DISH Packages vs. the Competition
BEST CHOICE
VS.

DISH vs. DIRECTV in Iowa
How does DISH compare to its competitors? For starters, DISH in Iowa offers the most advanced DVR on the market, the Hopper® 3 Smart DVR. Unlike the Genie® DVR from DIRECTV®, the Hopper 3 can record 16 programs at the same time and store 500 hours of HD content. With the Genie, you only get 200 hours of HD storage space and the capacity to record only five shows at once. The Hopper 3 also features advanced voice recognition and predictive search, so it's easier than ever to find your favorite shows. And you can enjoy those shows in stunning HD without breaking the bank, thanks to DISH's HD FREE for Life® option. Plus, you can watch your favorite shows and movies on-the-go with the DISH Anywhere™ app. This highly-rated mobile app allows you to access 100% of your DVR recordings and all of your live TV channels, wherever you go. So why wait? Get DISH satellite TV today and enjoy top-notch home entertainment like never before.
Looking for DISH TV Near Iowa?
Reviews
5

stars | Based on

1

Reviews

out of
William F.
Reviewed Product
Service tech was knowledgeable and proficient. Everything went find. Recommend Dish over DT period. Had DT for over 22 years.
All Reviews on Display.