DISH Satellite
TV Packages in
California
Watch all your favorite cable shows
starting at $64.99/mo*, plus you get
SHOWTIME® & DISH Movie
Pack™ for 3 months at no extra cost**
*All offers require credit qualification, 2-Year commitment with early termination fee and eAutoPay. Prices include Hopper Duo for qualifying customers.
Hopper, Hopper w/Sling or Hopper 3 $5/mo. more. Upfront fees may apply based on credit qualification. Fees apply for additional TVs: Hopper $15/mo., Joey $5/mo., Super Joey $10/mo.
**After 3 mos., you will be billed $30/mo. for Showtime, Starz and DISH Movie Pack unless you call to cancel.
Local California Channels
Watch Local Channels on DISH in California
Cable TV can't match the programming choices that DISH offers in California. With DISH, you'll be able to tune in to hit shows, like The Bachelor and 20/20, and still keep your favorite local channels, including FOX and NBC. That's right–you can get primetime network programming without sacrificing access to your local California stations! What's more, you can watch premium networks like Showtime® FREE for 3 months with the purchase of select DISH packages. Of course, DISH Network offers more than a great selection of channels and programming. Qualifying packages also include HD FREE for Life®, so you can enjoy crystal-clear picture quality while watching your favorite shows. To learn more about these and other perks available from DISH, call now!
HD FREE for Life®
3 Months of FREE premium channels*
*After 3 mos., you will be billed $30/mo. for Showtime, Starz and DISH Movie Pack unless you call to cancel.
Get California's Local Channels at No Extra Charge with AT 120 packages and above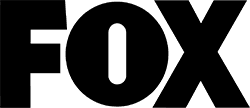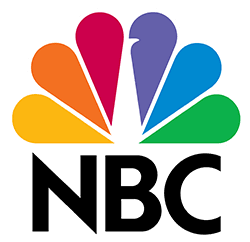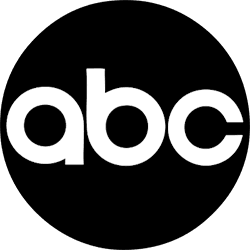 DISH Delivers Premiere Satellite TV in California
If you're a California resident looking for a fast Internet connection and tons of entertainment options, DISH may be the provider for you. On top of offering reliable satellite Internet service, DISH offers HD-quality satellite TV service that comes without the typical drawbacks of cable. Even customers in rural areas can enjoy fast, high-quality DISH connections, as DISH services are delivered directly via satellite, not cable. So if you want top-notch entertainment and affordable pricing, sign up for a satellite TV package from DISH Satellite Television.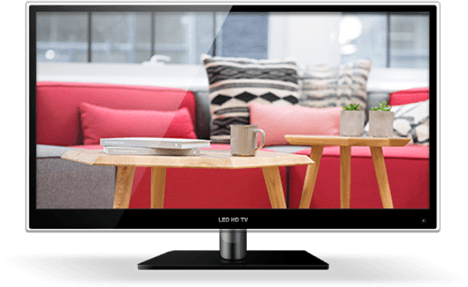 All offers require credit qualification and 24-month commitment and early termination fee with eAutopay. Offer ends 11/15/21. Call for details. Prices include Hopper Duo for qualifying customers. Hopper, Hopper w/Sling or Hopper 3 $5/mo. more. Upfront fees may apply based on credit qualification. RSN Surcharge up to $3/mo. applies to AT120+ and higher packages and varies based on location
WATCH CALIFORNIA COLLEGE SPORTS ON TV
The list of NCAA Division I teams in California is almost as long as the state itself, and many of those athletic programs have serious chops.
As of 2019, all-around powerhouses the USC Trojans, Stanford Cardinal, UCLA Bruins, and UC Berkeley Golden Bears make up a literal third of the Pac-12; UC and Cal State basketball teams fill almost the entire Big West roster; five other California colleges take up half the West Coast conference; and that's not even all the teams in the state.
The rest, scattered through other conferences, also claim a place in Californian hearts and even national attention during college football and basketball seasons. With this many colleges and universities in your state, you have every chance of catching California NCAA basketball and football on TV all year. And with DISH, your chances are even better.
DISH makes watching, recording, and finding college sports on TV easy and fun. Want to watch the games on the go? Open your DISH Anywhere app and stream them live.• Want to record two games the same night your kids and partner are recording new episodes? Save everything with room to spare when you upgrade to the Hopper 3 Whole-Home DVR.
Can't remember—or just have no idea—which college basketball games are on TV tonight? Ask your DISH Voice Remote with the Google Assistant, or just start your request with "Hey Alexa" or "Hey Google" (if you have an Amazon Echo or Google Home). It's all available with DISH.
•Watching live and recorded TV anywhere requires internet-connected Hopper w/Sling or Hopper 3 and compatible mobile device.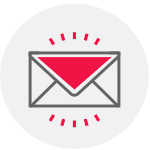 Stay in the loop, find deals, and get
special offers from DISH.
Looks like there's an issue submitting your form.
Ensure your ad-blocker is disabled and submit again, or call us to complete your order!
By providing your email address, you hereby consent to receiving emails from dish.com/availability
Find DISH Special Offers in Your Area
Want to get more out of your satellite TV service? With DISH, you'll enjoy FREE installation in up to 6 rooms, and customers in certain areas of California can get their services installed as soon as the next day. Plus, if you get the Hopper® 3 Smart DVR, you can record shows and save them for later, and the DISH Anywhere™ app lets you take your favorite movies and shows on the road. Between these two features, you can record The Voice and all your other favorite shows, program your DVR remotely, and watch TV on-the-go from your phone, tablet, or computer. To learn more about the DISH deals available in California, call now!
Watching live and recorded TV anywhere requires an Internet-connected, Sling enabled DVR and compatible mobile device.
Watch Your Favorite Teams in California
If you love pro football, you've got to get NFL RedZone–included with DISH Network's Multi-Sport Pack. Between that and the in-depth pro football coverage you get on the NFL Network, it's almost better than watching Colin Kaepernick and the San Francisco 49ers from the best seat in the house at Levi's Stadium every week.
Got more than just football fans at home? If so, don't worry–the Multi-Sport Pack has the rest of your family covered too. Not only can you watch the Los Angeles Lakers and the San Francisco Giants, but California sports fans can also get coverage of other local Golden State teams like the USC Trojans and San Diego Chargers. Plus, DISH delivers tons of highlights, commentary, and post-game recaps from your favorite teams on both local California channels and national networks. Give us a call today to learn more about the sports packages available in your area.
DISH Packages vs. the Competition
BEST CHOICE
VS.

DISH vs. DIRECTV in California
Looking for an entertainment experience that DIRECTV® just can't provide? If so, you're sure to love the options and technology available with DISH in California. DISH is the only provider that offers the Hopper® 3 Smart DVR, the most sophisticated DVR in the industry. With the Hopper 3, you can save up to 500 hours of HD content, while DIRECTV's Genie® DVR only lets you save up to 200 hours. And that's just the beginning! The Hopper 3 also boasts 16 tuners, allowing you to record 16 shows simultaneously. The Genie just can't keep up, as it only features the recording capacity for five shows at a time. And in addition to all the other features of the Hopper 3, DISH also offers the DISH Anywhere™ mobile app, so you can watch all of your live channels and recorded programs anytime, from virtually anywhere. So sign up for DISH satellite TV get the entertainment you deserve today!
Looking for DISH TV Near California?
Reviews
5

stars | Based on

5

Reviews

out of
Richard E.
Reviewed Product
Dish packages are competitive price wise. Picture and programing are exceptional. It takes getting used to use the features and to move around but made several calls and those issues were resolved quickly. However equipment and signal strength had issues which took a couple more calls to resolve after technician came back out. Everything seems as it should've been since original install. Since then this is really enjoyable. Looking forward to many years with Dish now.
Debra C.
Reviewed Product
So far we are very happy with Dish. The remote is very user friendly and access to tips and problem solving it's use are readily available. We switched to dish because our local cable prices had gone up at the end of our contract. Also we are going to be spending half of our year at another residence in another state. Dish makes it possible to take our equipment with us so we can have the same services when we get to our other destination. This makes it so we aren't paying two cable bills when we aren't at the other residence. Hopefully our transition to Dish will be just as pleasant as it was here in California when we get to Iowa in a couple weeks. Also was concerned about them not having HBO but I just purchased that through Amazon Prime so all is good.
Sandi C.
Reviewed Product
Great response and our technician was great and quick and informative
All Reviews on Display.