WATCH COLLEGE BASKETBALL ON TV TODAY
Find your game today, tomorrow, and the rest of the season on DISH TV.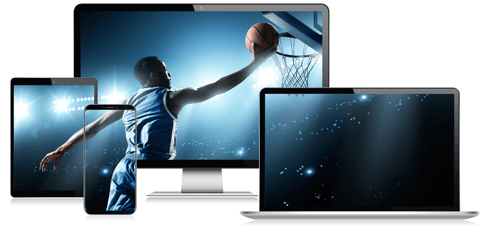 STREAM NCAA BASKETBALL WITH YOUR DISH LOGIN
With a DISH subscription, you can live stream NCAA basketball from select apps on your smart TV, streaming box, game console, or mobile device. If you're new to DISH, hurry and call 1-855-887-8832 now for FREE same- or next-day installation—you might be able to watch college basketball on TV by tipoff tomorrow!
DISH COLLEGE BASKETBALL CHANNELS
More conference coverage with the DISH Multi-Sport Pack
Home game, away game, it doesn't matter when you have DISH TV. See the biggest games all season long on popular sports broadcast channels like ESPN, and CBS Sports Network, and count on tournament coverage from CBS and Turner. Plus, add the DISH Multi-Sport Pack for access to 30+ regional and conference networks like the following:

DISH TV PACKAGES
Find your favorite college basketball channels in the packages below
3-year price guarantee requires credit qualification and 2-year commitment and covers core programming, local networks, and equipment. Prices include Hopper Duo for qualifying customers. Hopper, Hopper w/Sling or Hopper 3 $5/mo. more. Upfront fees may apply based on credit qualification.
WATCH COLLEGE BASKETBALL LIVE WITH DISH ANYWHERE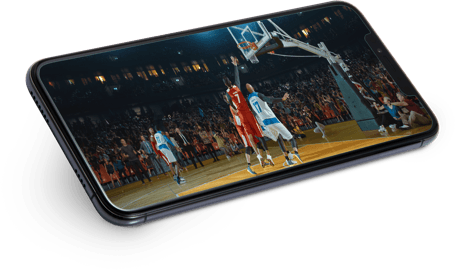 Even if you can't make the party, you can still catch the game. Livestream NCAA basketball from your smartphone or tablet all season with the DISH Anywhere mobile app. Or for desktop or laptop access, log in to dishanywhere.com and watch college basketball via online stream instead.
Live games
Watch anywhere*
Free to download
**Watching live and recorded TV anywhere requires an internet-connected Hopper w/Sling or Hopper 3 and compatible mobile device.

SEE EVERY MOMENT OF COLLEGE BASKETBALL ON TV TONIGHT
The Hopper 3 DVR makes it possible
Catch more crucial moments of NCAA basketball on TV. The Hopper 3 Whole-Home DVR records more games at once and lets you watch up to four channels live on a single screen, so you can witness every play the message boards will be buzzing about tomorrow. Plus, get help finding the games you want with the Hopper's Game Finder App, which lists live and upcoming games complete with scores and suspense ratings.
GET MORE WITH DISH
Quality service and savings that last beyond basketball season
3-year TV price guarantee
Included Smart HD DVR
Included Voice Remote‡
FREE HD for Life®
Signal Reliability Guarantee
Local channels for no extra
‡Requires internet-connected Hopper, Joey, or Wally device. Customer must press Voice Remote button to activate feature. The Google Assistant Smart Home features require Google account and compatible devices. Google is a trademark of Google LLC.
Frequently Asked Questions
About college basketball on TV
What channel is college basketball on?
To watch college basketball on TV during the regular season, try ESPN channels, any channels run by major college basketball conferences (e.g., Big Ten, Pac-12, or SEC), and regional sports networks (e.g., beIN). To watch during the tournament, tune in to CBS, TNT, TBS, and TruTV, which have exclusive coverage rights through 2023.
The easiest way to find college basketball games on TV today is by using the Game Finder App on the DISH Hopper 3 Whole-Home DVR. You can search for specific teams or browse schedules by sport.
Another easy way to find NCAA basketball TV channels is through voice search. Just use your DISH Voice Remote, Google Home, or Amazon Echo to search for terms like "college basketball on TV tonight" and instantly find results.
How do I watch college basketball?
You can watch college basketball games either on TV or over online streaming. With DISH, you can do both. Sign up today to watch more college ball and follow the conferences, teams, and players you care about.
How many people watch college basketball?
A ton. In 2018, about 1 in 3 adults through age 64 watched at least one college basketball game on broadcast TV. In 2019, about 19.6 million viewers watched the championship game of the NCAA basketball tournament on TV. That's a lot of college basketball fans tuning in.
How long does a college basketball game last on TV?
Most college basketball games on TV run about 2 hours. It's common for them to run over the allotted time, and sports networks usually stay with the first game until it's over. But sometimes, the start of the second game is available on another channel.
In that situation, the DISH Hopper 3 Whole-Home DVR comes in handy—you can use Picture-in-Picture or MultiView mode to watch both games at once, or you can simply record the second game from its proper start time and watch what you missed later.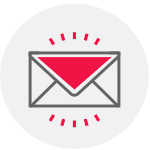 Stay in the loop, find deals, and get
special offers from DISH.
Looks like there's an issue submitting your form.
Ensure your ad-blocker is disabled and submit again, or call us to complete your order!
By providing your email address, you hereby consent to receiving emails from dish.com/availability