UNWIND BETTER WITH SATELLITE TV FOR RVS, TRUCKS, AND TAILGATING
If the great outdoors is your second living room, choose DISH to bring your channels with you for less.
Satellite TV and Camping Go Together Like R&R
You shouldn't feel extravagant taking TV on the road. When you're getting out to relax, it makes sense to bring essential leisure gear with you. DISH makes it easy with satellite TV for RVs, tailgating, and trucks: Just order any DISH plan, choose your portable satellite antenna from the most affordable selection on the market, and start and stop monthly service with no penalty fees. Now you can really make the world your oyster.
DISH FOR WHEREVER YOU LOVE TO GO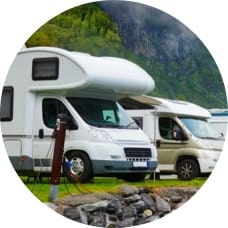 Satellite TV for RV Camping
With DISH portable satellite antennas, kick off your hiking boots and veg before dinner or reward yourself after with a movie night under the stars. DISH portable satellite antennas are best for RV camping, but ambitious tent campers can make it work, too.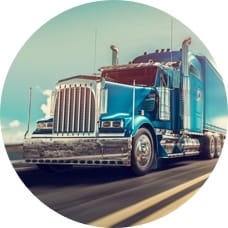 Satellite TV for Trucks
Drive truck? For rest time, DISH gives you all the channel and show options you'd have at home. For travel time, DISH expands your music and talk-radio menu to 70+ channels from Sirius XM satellite radio for cars and trucks
DO TAILGATING RIGHT WITH DISH PORTABLE SATELLITE ANTENNAS
Combine summer and fall fun when you bring DISH to the next football tailgating party. DISH sports channels offer plenty of coverage during football season, especially on college conference stations like Pac-12 Network (a DISH satellite TV exclusive!), and you can watch every sports channel included in your plan when you get outdoor satellite TV with the DISH Tailgater or other antenna.
WAYS TO WATCH DISH SATELLITE TV ALMOST ANYWHERE
If you want to watch it there, DISH can help make it happen. With DISH TV, you just need the right plan and devices to watch your channels and recordings not only in your family room but also in the family RV, the break room at work, or on your next flight. In other words: almost anywhere.