Season 6 of Discovery's #1 series Gold Rush (airing Fridays at 9pmET/PT) promises more gold than ever — again. Todd Hoffman, Parker Schnabel and Tony Beets are all back at it with bold new goals, challenges and drama. Hopper Magazine caught up with executive producer Christo Doyle who gave us the scoop on what's in store for the 18-episode season of Gold Rush, which also includes four specials and the pre-show The Dirt. Here are just a few things to look forward to this season.
More gold than ever before!
"Every season consistently we've had more gold from one season to next. The amount of gold we got last year in total was between 4 and 5 million dollars, I believe," Doyle tells. "I did not anticipate we'd get as much gold as we did this season. We have two times as much gold in this season as we did last, which is unbelievable, one, and, two, it's a dream come true for any producer working on the show."
Three Hoffmans are better than two.
You heard me right. We've got Todd Hoffman and his dad Jack Hoffman, but now we've got Hunter Hoffman, Todd's 16-year-old son. Sure, he's been around occasionally throughout the seasons but this time he's there to mine. "I jumped at the opportunity to have three Hoffmans involved," Doyle says. "They have gigantic personalities, as you know, and adding a third gigantic personality I thought could give us some good fireworks."
Parker's past comes back to haunt him.
Parker mined an unprecedented $3 million of gold last season, but it came with a cost. He drove his team into the ground and disrespected his most valuable team member Gene Cheeseman. Now the 21-year-old might face losing him. "I was with him last year when he found out that Gene Cheeseman didn't plan on coming back and he had big problems with Gene," Doyle tells us. "Parker was really, really upset. I never have seen him quite that upset. I think last season he learned a lot."

More Grandpa John.
Parker's 95-year-old Grandpa John is the sole reason Parker's mining and is his biggest mentor and friend. Grandpa John has a lot of advice for Parker this season, and is in the show a tremendous amount. "Grandpa John is the most beloved man on TV, I like to think," Doyle says about Grandpa John being in Season 6. "We try to get him, as much as his age will allow, up to be with Parker and he's just incredible. Everything that comes out of his mouth is incredible. It's inspirational. It's so charming. Their relationship is so special, we try to capture that as much as we possibly can."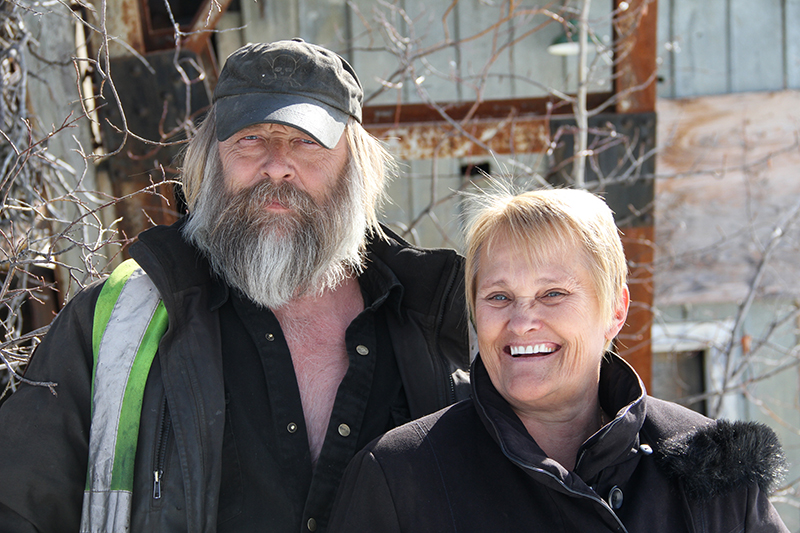 Tony's still working that dredge.
Tony's million-dollar, 75-year-old dredge is still in the picture and he's determined to have that thing produce him some pay dirt. He's a legend in the Klondike and wants to prove his naysayers wrong.

An intense competition between Parker and Todd.
Who doesn't love a good rivalry? That's what we see with Todd and Parker and this season things heat up. "There's always been a lot of tension between Parker and Todd, and there's an unspoken rivalry there, it's actually much more intense than we actually show on the program because these guys tend to clam up when the cameras around," Doyle shares. "This year what you are going to see is an incredibly intense, organic competition unfold between Parker and Todd."
Freddy Dodge is back!
Doyle raves about Freddy Dodge, telling us that he's the real deal. "The gold guru will be in Season 6 but I will not say how much or what his role is."

— Feature written by Barb Oates