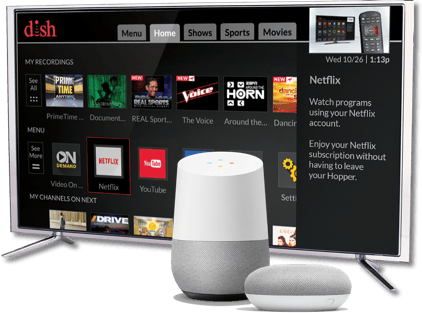 Enjoy
HANDS-FREE TV®

with DISH and the Google Assistant
Just say the magic words—"Ok, Google"—to watch DISH TV without lifting a finger.
Control Your TV with the Google Assistant
Yet another iconic voice search technology, the Google Assistant, has paired up with DISH to make it easier to find what to watch on TV. With your Hopper, Joey, or Wally receiver from DISH, getting Google Home and DISH TV Network set up is simple.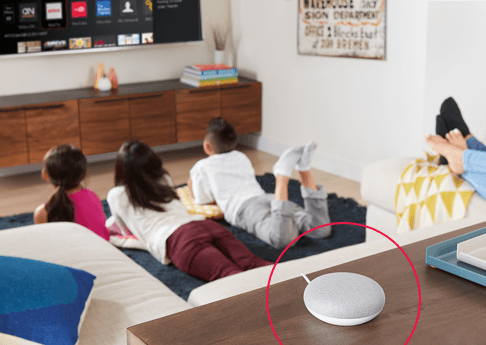 FIRST, enable DISH TV in the Google Home app
Open the Google Home app on your mobile device.

Sign in to your Google account, if needed.

From the upper-left Menu dropdown, select HOME CONTROL.

Select the "+" sign, and then choose DISH from the list.
THEN, pair your Internet-connected receiver with the Google Assistant
On your DISH receiver, go to MENU, then SETTINGS, and then select GOOGLE ASSISTANT.

Select GET CODE from the screen.

Enter the code from the screen into the Google Home app and select ACTIVATE.

Wait for the app to find discoverable devices. Confirm your devices and assign them to the correct room.
Google Home requires internet-connected Hopper®, Joey®, Wally™, and any Google Assistant-enabled device. Google, Google Home, and Google Assistant are trademarks of Google LLC.
Example "OK Google" DISH Network Commands
To start watching DISH TV with Google, just say, "Hey Google" or "OK Google," and DISH Network will find results based on the show title, genre, or control feature you say next. Here are some examples of voice commands you can give after getting your Google Home's attention.
See what's on channel 404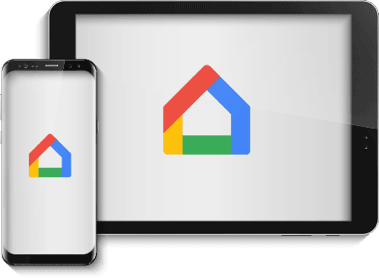 OPERATE DISH TV WITH GOOGLE ANDROID AND iOS DEVICES
Don't have a Google Home? You can use Google Assistant on your mobile device instead. Just download the Google Assistant app for Android or iPhone, pair your phone or tablet with your DISH receiver, and start watching TV with your voice. Like the Google Home, the Google Assistant app is compatible with Hopper, Joey, or Wally receivers from DISH.